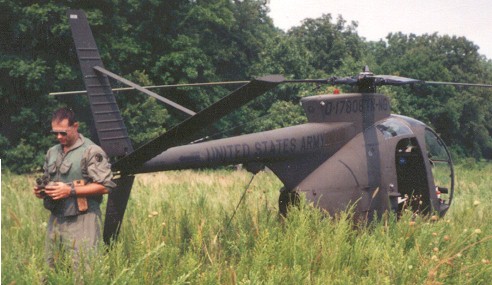 Personal Information
40 yr old husband & father of five. Spouse - Marsha. Children - Jennifer 22, Kayla 12, Mary Katherine 10, Christopher 8 & Rebekah 6. Sergeant First Class in the Tennessee Army National Guard. Have worked in Infantry, Intelligence, Communications, Aviation, Training/Readiness & currently a recruiter. 18 years in service. Civilian jobs have included Police Officer & Cattle Farmer.
Priorities are GOD, family, country & Combat Mission. (sometimes the order varies. lol )
Favorite War Movies
Tobruk, Hell Is For Heroes, Saving Private Ryan, Patton, The Longest Day, Gettysburg, Kelly's Heroes, In Harm's Way,
Favorite War Book
The Illustrated Encyclopedia of World War II, (That's it! Too busy watching Movies)
Favorite Game
Computer: CM, Axis & Allies, Panzer General II Board: Squad Leader Leader, America.
Favorite Quote
"I am that I am!" GOD,"When I joined the Army homosexuality was illegal. Then it became optional. I'm retiring before it becomesMANDATORY! Gen John Wickham, upon his retirement. "I want that man decorated! He's in good with GOD!, MG George Patton.